Details

Hits: 26206
The European Sports Conference exists in order to provide opportunities for Varsity teams in international schools located in Europe to meet in specified tournament activities on a competitive basis. Each school should work toward a common aim to achieve an efficient and well-balanced program that promotes healthy competition, sportsmanship, and full participation.
Aims
To organize competitive tournaments in various team and individual sports (as stipulated in the By-Laws); while believing that participation by all members of the team is desirable, we recognize that this is not always possible in every game. However, every student MUST be allowed to play during the tournament and preferably all members of the team should be allowed to play in every game.
To promote sportsmanship among fellow team members, members of the opposing team, officials, coaches and spectators.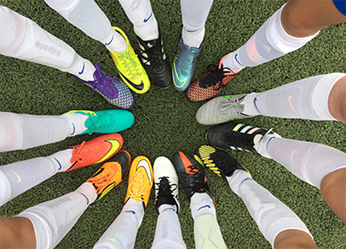 Details

Hits: 29825
The purpose of the European Sports Conference is to provide a venue for athletes from the member schools to compete in an environment that is safe, challenging, professional and educational.  Each athlete is given the opportunity to demonstrate her/his best athletic ability while maintaining a spirit of respect and co-operation with fellow athletes from various international backgrounds.
Each event involves students and adults in their different roles: these include the athletes, coaches, sports officials and spectators. All those involved in the event are expected to uphold the same spirit of respect and co-operation. This spirit is demonstrated by fair play among athletes, positive encouragement from coaches, impartial judgments from officials and respectful enthusiasm from spectators. The positive behavior of the adults is crucial to the successful educational aspect of the tournament.
The adults act as models for our athletes. Therefore profanity, deliberately making noises that distract and interfere with the performance of a competing athlete, the condemnation of coaches or officials, or any behavior that is disrespectful or degrading to the E.S.C. standard of sportsmanship, jeopardizes the purposes of the E.S.C. organization and, most of all, jeopardizes the quality of the experience for the athletes.
As the event ensues, we ask that all of our parents, coaches, officials and athletes keep this vision of our purpose in mind.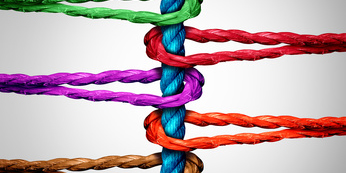 Details

Hits: 27068
Early 2013 the Athletic Directors Hans Engl from the International School of Zug and Luzern and Patrick Macazaga from the International School of Geneva met at ISZL's Luzern Campus one day to brainstorm a new sports conference for Varsity teams. Their goal was simple – form a new conference with other schools around Europe who faced similar challenges of finding tournaments that provide reliable, high calibre, end-of-season finales to wrap up the seasons. After further discussions, strategic planning and putting some of these ideas to paper, they made the leap and sent out their proposal to neighbouring international schools. The effort and networking paid off – support from schools in Germany, Spain, Italy and Switzerland rolled in. After drafting a charter, bylaws, and conference name – the European Sports Conference or ESC, was born. In the first season, the European Sports Conference attracted nine schools in total for the initial season in 2013-14.
Details

Hits: 27805
The ESC championship trophies and traveling plaques for both boys and girls teams are awarded to the 1st place team at every tournament. In addition to the 1st, 2nd and 3rd place team trophies, each player will receive individual ESC medals.
Most Valuable Player or Athlete
These individual plaques are awarded to the Most Valuable Player (MVP) of each tournament for their most consistent performance at a high level, while demonstrating strong leadership qualities and excellent team spirit. The MVP is an athlete that continuously displays a positive and enthusiastic attitude toward the sport and a role model for others. 
Joanna McArthur Sportsmanship Award
This trophy is awarded at every tournament to the team that best exemplifies the attributes of character, integrity and respect. These positive attributes should be evident throughout the tournament and toward their teammates, opponents, coaches, referees and the game itself.
character – a role model for other teams; practices fair play continuously; members of the team are team focused and will help out in any way that will benefit the team and its members
integrity – the team should be committed to doing what is right; willing to accept defeat gracefully and celebrate success in a positive sporting manner (without gloating)
respect – display respect towards officials, opposing teams, table officials, other coaches and spectators, even in face of adverse outcomes;  the team should demonstrate cooperation and respect in dealing with their own coaches and teammates, on and off courts/fields.